Join now for as little as $49!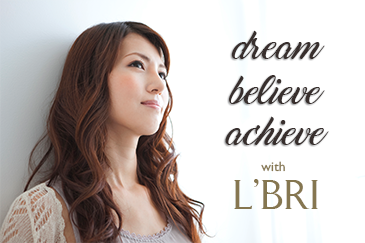 What are you dreaming about? Whatever it is, L'BRI will help you achieve it, just like we have for thousands of Consultants nationwide. Customers love our products, and we always need more people on our team. Join us and help spread the word about our safe, pure and effective products.
We're excited to unveil our new Join experience.
Get started as a L'BRI Consultant today for as little as $49. We've just introduced three new kit options and amazing training support to lead you to the path of success. Whether you are looking for special savings, a little extra cash or a new gig, we've got what you're looking for.
Don't wait another day; let's get started on YOUR dreams right away! Getting started as a L'BRI Consultant is easy!
Complete the L'BRI enrollment process, create your own website name, and order your Kit. It's that easy to get started with your new L'BRI PURE n' NATURAL business.
Discover what makes L'BRI special:
A business where you can make money right away
Get started with more than $1,200 of product for just $299
Free sample program for customers
A generous Host Rewards program (entirely company funded)
No inventory to carry
Direct shipping to customers
Huge customer retention and reorder rates
Discount on your favorite products, starting at 20-30% (up to 45% depending on rank attained)
Generous "Fast Start in 50" program to help you focus on your new business with the opportunity to earn cash and product credits in your first 50 days.
Earn a 100% rebate on the cost of your Starter Kit!
What would YOU do with an extra $1,000 a month? The possibilities are endless!